2008 TOUR DE GEORGIA
Coolbicying.com is proud to announce that we will be covering the entire 2008 Tour de Georgia live with daily updates, photos and race highlights. While we are a small site that has no commercial intent or sponsors, we want to present the cycling community with a view of the race from a enthusiasts perspective.
This years Tour de Georgia is a seven day stage race which begins on Tybee Island and finishes in Atlanta. The race is approximately 655 miles of first class riding through the most scenic areas of Georgia.
If you can't be at this years Tour (but you should) then check in with us for our daily updates. We will spend each day on the course and after each stage finish I will type up my thoughts and observations for ya'll to read. I will also upload a few photographs along with the final results and standings. What we post during the race will just be a taste of our final coverage
After the race is finished I plan on posting a complete photo album for each stage. We will post interviews with the riders, fans and staff. Of course I can't be everywhere so if any of ya'll have or comments to submit please send them to bicycling@coolbicycling.com. This part is going to be the key in our having comprehensive coverage of this race. I can't be everywhere at once so you, the fans and participants, are going to get to share in how this coverage plays out. Shoot photos, interview yourself and send it in.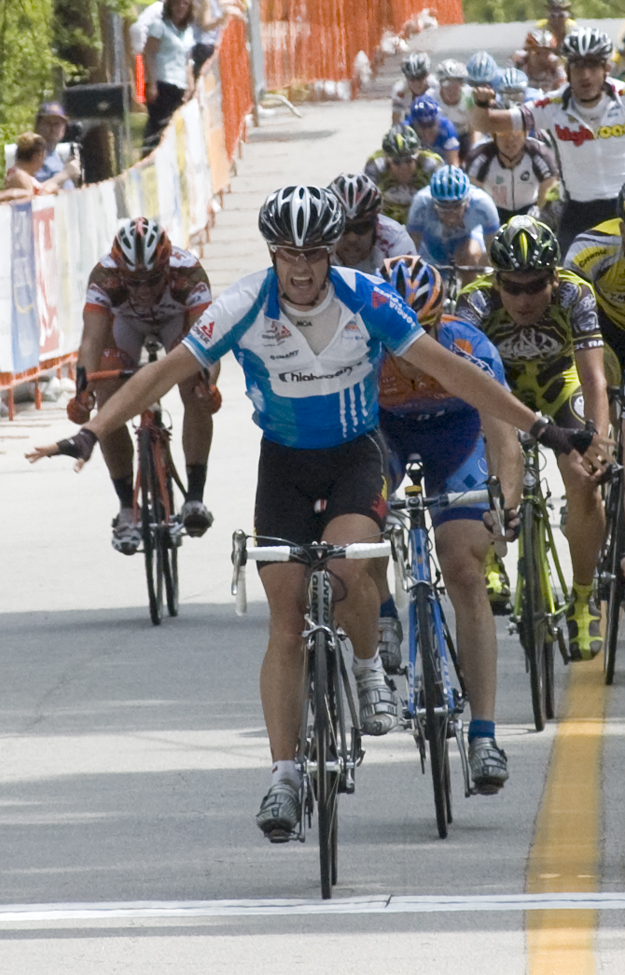 THE FANS THIS YEARS TEAMS THE SHOOTERS
THE OFFICIAL SITE